David Crow – Medicinal Plants for Protecting the Body, Mind and Spirit
David Crow – Medicinal Plants for Protecting the Body, Mind and Spirit
What You'll Discover in These 7 Weeks
Course sessions are on Wednesdays at 5:00pm Pacific.
In this 7-week transformational program, David will guide you through the fundamental skills and competencies needed for understanding this specific approach to using medicinal plants for protection.
Each weekly training session will build harmoniously upon the previous one so you'll receive a complete, holistic understanding of the practices, tools, and principles for developing an integrated approach to using herbs, essential oils, diet, and meditation to address the protection of specific body systems. You'll be provided with a large bibliography of resources which focus on practical protocols for addressing specific conditions.
Module 1: Protection for the Respiratory System
Using Herbs & Aromatic Preparations for Respiratory Immunological Support, Antimicrobial Resistance & Environmental Protection (January 3)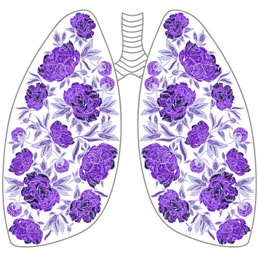 As atmospheric climate changes accelerate and air pollution increases, medicinal plants offer great protection against a wide range of microbial pathogens, respiratory allergens, and environmental toxins. The pharmacopeia of botanical protectors is large; it contains many species of plants, numerous ways of preparing them, and countless formulas and easy-to-use products.
This week, you'll discover:
Safety protocols for using herbs and essential oils
How to prepare and use aromatic teas and spices for a highly effective kitchen apothecary
Concepts of respiratory immunity according to Chinese and Ayurvedic medicine
Aromatherapy for increasing respiratory immunity to pathogens and atmospheric toxins
Aromatic hydrotherapy for boosting resistance and vitality
The most important herbs to have in the family medicine cabinet for preventing and treating colds and flus — their preparations, dosages, and safety considerations
How to combine herbal and aromatic preparations to protect the lungs
Sources for high-quality herbal products
Herbs and essential oils to help stop smoking
Medicinal mushroom preparations for boosting immunity
Module 2: Protection for the Digestive System
Herbal Therapies for Protecting the Digestive System Against Stress, Inflammation & Pathogens (January 10)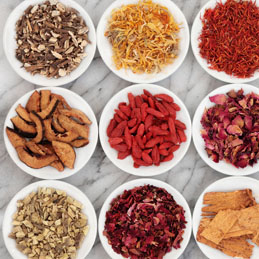 The digestive system is a sensitive and complex environment, easily disturbed by poor-quality food, stress, medications, and microbial pathogens. Medicinal plants have been used throughout history for their abilities to strengthen digestive functions, fight infections, reduce inflammation, and enhance and balance assimilation and elimination. These botanical powers are increasingly important and necessary, and can be easily brought into every home in the form of simple herbal preparations.
This week, you'll discover:
Dietary principles for protecting and healing the digestive system
Ayurvedic and Chinese medical concepts of digestion
Activating and regulating digestive secretions and peristalsis to protect against inflammation, stagnation, and acidity
Combining bitter and aromatic herbs for improving assimilation and elimination
Aromatic preparations for abdominal applications
Relaxant herbs that protect the digestive system from stress
Enhancing the powers of herbal medicines with meditation and mindfulness
Protocols for treating intestinal parasites and antibiotic recovery
Module 3: Protection for the Liver
Herbs for Protecting the Liver From Environmental & Metabolic Toxicity (January 17)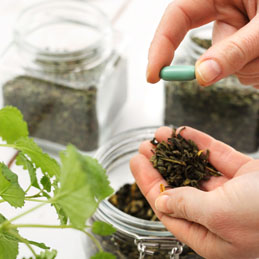 As environmental degradation and pollution increase, the burden of toxicity affecting the human body will worsen. As the primary organ of detoxification, the liver is increasingly under stress; it is responsible for removing a wide range of xenobiotic substances that find their way into the body from the environment, as well as coping with endogenous toxins created by physiological stress. Unlike pharmaceutical drugs that are generally hepatotoxic, medicinal plants have great powers to support the liver's detoxification processes, and are therefore increasingly important for protecting our health.
This week, you'll discover:
Xenobiotics and liver detoxification processes
Misconceptions and improper approaches to detoxification; holistic approaches to gentle detoxification
Ayurvedic concepts of liver detoxification
Dietary support for liver detoxification; incorporating liver supporting herbs into foods
Important herbs and medicinal mushrooms with hepato-protective powers
Safety considerations with hepato-protective and liver-detoxifying herbs
Module 4: Protection for the Brain & Nerves
Integrated Herbal and Aromatic Protocols for Protecting the Brain and Nervous System Against Inflammation, Environmental Toxins & Cognitive Decline (January 24)
Scientific research is now confirming what many have long suspected: the brain is far more sensitive and vulnerable to environmental toxins than previously acknowledged. Whether it's air pollution, pesticides in foods, nutritional deficiencies, medications that deplete neurotransmitters, or numerous other factors, the health of the brain is under increasing stress. The neuroprotective powers of medicinal plants are supported by a long history of empirical evidence as well as modern scientific validation that confirms their effectiveness. Safe, easy to use, and easily accessible, these herbs are now easy to bring together into a home pharmacy; their use is increasingly important for everyone for long-term prevention as well as treatment of neurodegenerative conditions.
This week, you'll discover:
The importance of neuroprotection for cognitive functions, concentration, memory, and emotional wellbeing
Important Ayurvedic, Chinese, and Western herbs for strengthening the brain and nervous system
Safety considerations for neuroprotective herbs
Aromatic plants and essential oils for enhancing memory and concentration
Herbal and aromatic head-massage oils for alertness and concentration
The neuroprotective powers of medicinal mushrooms
Traditional Ayurvedic nasal medication for nourishing the brain
Neuroprotective herbs that also support the heart
Module 5: Protection for the Heart
Herbal Approaches for Cardiovascular Health (January 31)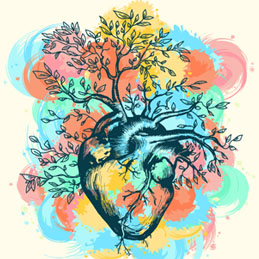 Modern lifestyles and diet are taking a heavy toll on the heart and cardiovascular system. Traditional herbal knowledge and modern research confirm that many medicinal plants offer different kinds of protection, from nutritional support to anti-inflammatory functions to cholesterol and blood pressure regulating — without the risk of serious adverse reactions caused by long-term use of pharmaceutical medications.
This week, you'll discover:
Important Ayurvedic, Chinese, and Western cardioprotective herbs
Safety considerations with cardioprotective herbs
The effects of cardioprotective herbs on cholesterol, blood pressure, and inflammation
Herbs and gallbladder problems; misunderstandings about gallbladder flushes
Essential oils and aromatic preparations for the circulatory system
Classical Ayurvedic treatments for cardiac health
Strengthening the Shen: spiritual protection for the heart and mind
Module 6: Protection for the Muscles, Bones & Joints
Herbal & Aromatic Treatments for the Musculoskeletal System (February 7)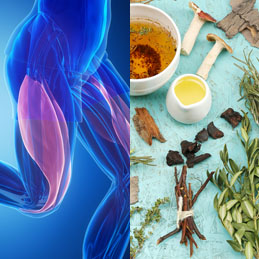 As we age, we face degeneration and weakening of bones, muscles, and joints, which can lead to numerous medical disorders and the burden of physical pain. Medicinal plants have always been used for treating these conditions, with numerous species prepared in innumerable ways to offer us protection from the unfavorable consequences of growing older. These plants provide more than symptomatic relief; they are often able to address the underlying causes of degeneration by reducing inflammation, aiding in recovery from tissue damage, and protecting from bone loss.
This week, you'll discover:
Ayurvedic herbs that support joint and cardiac health
Ayurvedic herbal oils and special applications for supporting the musculoskeletal system
Medicated salves, herbal oils, and aromatic preparations for protecting, strengthening, and healing muscles, tendons, and ligaments
Unique Chinese herbal dietetic recipes for strengthening the musculoskeletal system
Herbal and dietary protocols for bone health
Herbs, medicated oils, and aromatic preparations for protecting and rejuvenating discs and joints
Module 7: Protection Against Radiation
Using Herbs for Protection Against Environmental or Medical Radiation (February 14)
Every person in the world now carries radionuclides from the atomic fallout of nuclear weapons and catastrophic accidents at nuclear power plants. Emerging research, along with decades of information gathered using medicinal plants in people with radiation sickness, show that many botanical species can offer protection against ionizing radiation, whether it originated from environmental or medical exposure. Following the principles of regenerating core vitality and strengthening life force found in classical Asian medical systems, we can use medicinal plants to help build resistance to the subtle yet profound energetic disturbances caused by the widespread electromagnetic pollution that now surrounds us.
This week, you'll discover:
The importance of using medicinal plants for radioprotection
Understanding different forms of radiation and how they can affect us
The differences between radioprotection and chelation
Herbs confirmed by modern research as having radioprotective effects, including aromatics, adaptogens, seaweeds, and others
The cellular and immunological mechanisms of herbal radioprotective action
Herbal antioxidants and natural chelation agents
General principles for increasing resistance to EMFs
The Medicinal Plants for Protecting Your Body, Mind & Spirit Bonus Collection
In addition to David's transformative 7-week live online training, you'll receive these powerful training sessions. These bonus sessions complement the course — and promise to take your understanding and practice to an even deeper level.
Plant Medicine Summit Sampler
Set of Audio Dialogues From the Plant Medicine Summit 2016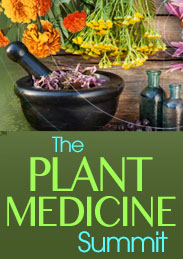 This hand-picked selection of some of the most popular recordings from the Plant Medicine Summit 2016 will enhance the teachings you'll receive in your course. Hosted by David Crow, the summit highlights top ecological experts, groundbreaking health practitioner, and inspiring educators who share the secrets of nature's vast pharmacy.
How Medicinal Plants Work According to Ayurvedic Knowledge & Wisdom
Audio Dialogue With Dr. Vasant Lad, Hosted by David Crow
Dr. Vasant Lad, Ayurvedic Physician, brings a wealth of classroom and practical experience to the United States. A native of India, he served for three years as Medical Director of the Ayurveda Hospital in Pune and was Professor of Clinical Medicine at the Pune University College of Ayurvedic Medicine where he was an instructor for more than a decade. Dr. Lad's training includes the study of allopathic medicine and surgery. He founded the Ayurvedic Institute in Albuquerque, New Mexico in 1984 and currently is its Director and principal instructor. Dr. Lad is the author of many books and is respected throughout the world for his knowledge and teaching of Ayurveda.
Dementia: Healthy Aging & a Healthy Mind
Audio Dialogue With Karta Purkh Singh Khalsa, Hosted by David Crow
Karta Purkh Singh Khalsa (K. P. Khalsa) is one of today's foremost natural healing experts. As one of a very few clinicians with over 40 years experience in the natural health field, he has a wealth of knowledge regarding the use of healing herbs, vitamins, minerals, and medicinal foods in real-life situations. Khalsa, recent president emeritus of the American Herbalists Guild, is the author of over 3,000 published health articles and has written or edited 30 books on cooking, herbalism, and health. Khalsa trained in herbalism and food therapy with Ayurvedic master Yogi Bhajan for 35 years. For 30 years he was the senior research scientist and principal herbal formulator for Yogi Tea, the nation's largest herbal tea company. He serves on the NAMA board, and is also the founder of The Professional Herbalist Certificate Course, a two-year post-secondary curriculum that trains professional herbalists.
Lifting the Shadow: Treatment of Depression & Anxiety
Audio Dialogue With David Winston, Hosted by David Crow
David Winston, RH (AHG), is an herbalist and ethnobotanist with 46 years of training in Cherokee, Chinese, and Western herbal traditions. He has been in clinical practice for over 39 years and is an herbal consultant to physicians, herbalists, and researchers throughout the U.S. and Canada. In 2013 David was presented with the Natural Products Association (NPA) Clinician's Award and awarded a fellowship by the Irish Register of Herbalists. David is the founder and director of the Herbal Therapeutics Research Library and the dean of David Winston's Center for Herbal Studies, a 2-year training program in clinical herbal medicine. He is an internationally known lecturer and frequently teaches at medical schools, symposia, and herb conferences, and has authored or co-authored several books. He is the president of Herbalist & Alchemist Inc., a manufacturer of her herbal products that blend the art and science of the world's herbal traditions.
Secrets of the Medicine Buddha
Selected Audio Teachings From the 2016 Medicinal Plants & Spiritual Evolution Retreat
In this series of audio teachings from David Crow, recorded at the Medicinal Plants & Spiritual Evolution Retreat at IONS in May 2016, he leads enriching discussions and meditations on a wide variety of topics:
The Inner Spiritual Dimensions of Tibetan, Chinese & Ayurvedic Medicine
Introduction to the outer, inner, and secret levels of the Medicine Buddha
Svasthya: abiding in the self
Balancing the prana within the five sense organs
"Listening to the heart"
Where Did We Come From?: Incarnation According to Tibetan Medicine
How the universe was formed according to Kala Chakra Tantra
Evolutionary stages of the biosphere
The first flower and its evolutionary effect
Exploring where we came from by listening to the heart
Incarnation according to Tibetan medicine
Where Did We Come From?: Part 2
Where we come from according to Taoism
What reincarnates?
Listening to the heart: the stream from life to life
The 2 grounds of being: prakruti and purush
Mahat: universal mind
Ahamkar: sense of individual self
The 3 doshas of vata, pitta, and kapha, and their refined forms of prana, tejas, and ojas
Meditation on the body/mind interface
20% Discount From the Online Floracopeia Store
Including the Aromatherapy Student Tester Kit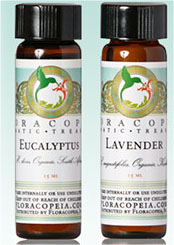 As part of your participation in the course, you'll receive a 20% savings on any purchases you'd like to make from David's Floracopeia online store. Floracopeia was established to provide the highest-quality aromatic treasures and health education, to support ecological agriculture, and to promote traditional plant-based knowledge. You can find amazing essential oils and flower essences that will promote your health, vitality, and spiritual opening.
Note: no purchase is required for the course. In addition, it is not required to use Floracopeia products. You may use whatever products you'd like to use for your training.
Get Download David Crow – Medicinal Plants for Protecting the Body, Mind and Spirit